New way to elevate shops online the other dimension!
Contact us so that we can develop Inbound Commerce strategies, aiming to increase your company's sales. Trust the experience of our experts!
Online shopping is becoming more and more important in Portugal and in the world, with constant growth in demand and sales! But selling on digital brings many challenges to entrepreneurs who want to create a new business or want to increase their revenues.
The e-commerce platform to choose, the Digital Marketing strategy, the investment plan, the logistics, the transport, the operating markets… All these decisions are crucial for the success of the business!
The support of a specialized and experienced team that daily focuses on accelerating online sales projects for results, is fundamental.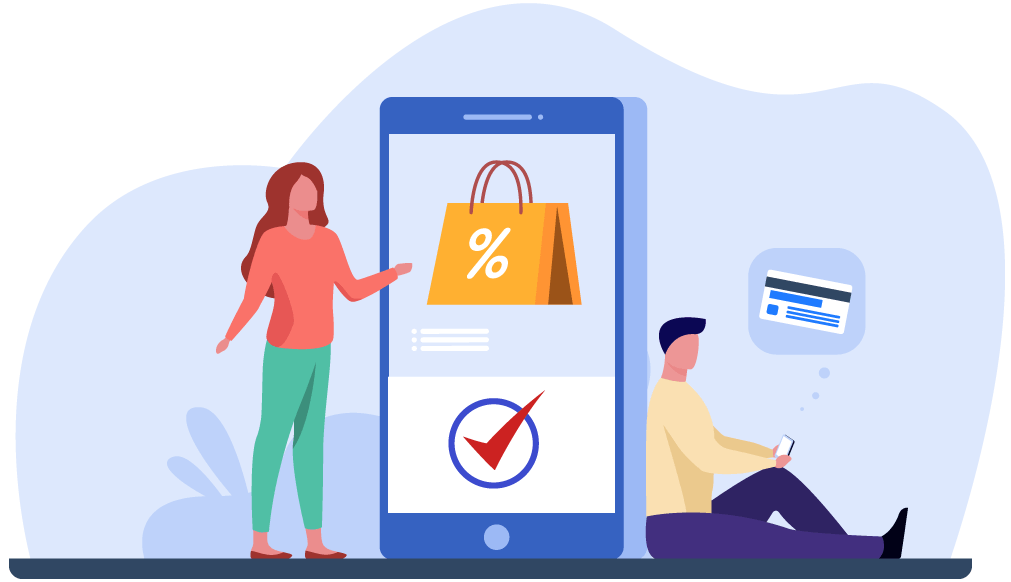 The foolproof plan to increase your online shop sales
At Link&Grow, we implement specific Inbound Commerce strategies for online sales businesses, through applying the best practices in order to achieve more results.
Are you determined to increase the turnover of your online shop? Find out how we can help you, using a winning strategy: Strategic Diagnosis
We start by making a diagnosis, which allows you to identify the current state of your online presence and the market itself.
Digital Strategic Planning
Our approach is based on the personas of your business. We work on the whole strategic positioning: brand pillars, territories addressed, SMART targets and KPI's. At this stage, it is essential to establish a digital action plan to ensure the achievement of results.
UX/UI - Purchase Experience
We analyze all the contact points, from the homepage to the product pages, cart and checkout. We carry out mystery client experiences, by analyzing transactional e-mails and the complete delivery experience. Thus, we are able to identify points of possible improvement in the client experience with your e-commerce.
Advanced segmentation
By analyzing navigation, purchase and content consumption data, we are able to know what is relevant to clients and thus segment them. Segmentation allows us to do a more targeted and efficient email marketing work.
Lead Nurturing
Through automation e-mail streams sent to segmented databases, we become extremely relevant in our communication and move the leads in the sales funnel. Each step is tracked, measured and ranked based on the lead scoring.
After Sales, Cross and Up Selling
Nothing says more about a client than his buying behavior. With the data and automation systems we have implemented, we convince the client to return to the shop, by sending him information about products in which he has expressed interest or of which he needs a repositioning. Abandoned cart strategies are developed, which improve the effectiveness of purchase statistics. Marketing Automation at its highest level!
Millimeter Reports
Everything is documented, tested, analyzed and replicated or rethought. Each action has its goal and the whole strategy moves around the goal we set with our clients. ROI, CAC, CPL, CPA are basic terms in everything we do.
Want to sell more online?
The working methodology we apply at Link&Grow has already helped dozens of online shops to achieve excellent results. Get to know our success cases here and check them out!
Contact us so that we can develop Inbound Commerce strategies, aiming to increase your company's sales. Trust the experience of our experts!
I want to sell more online