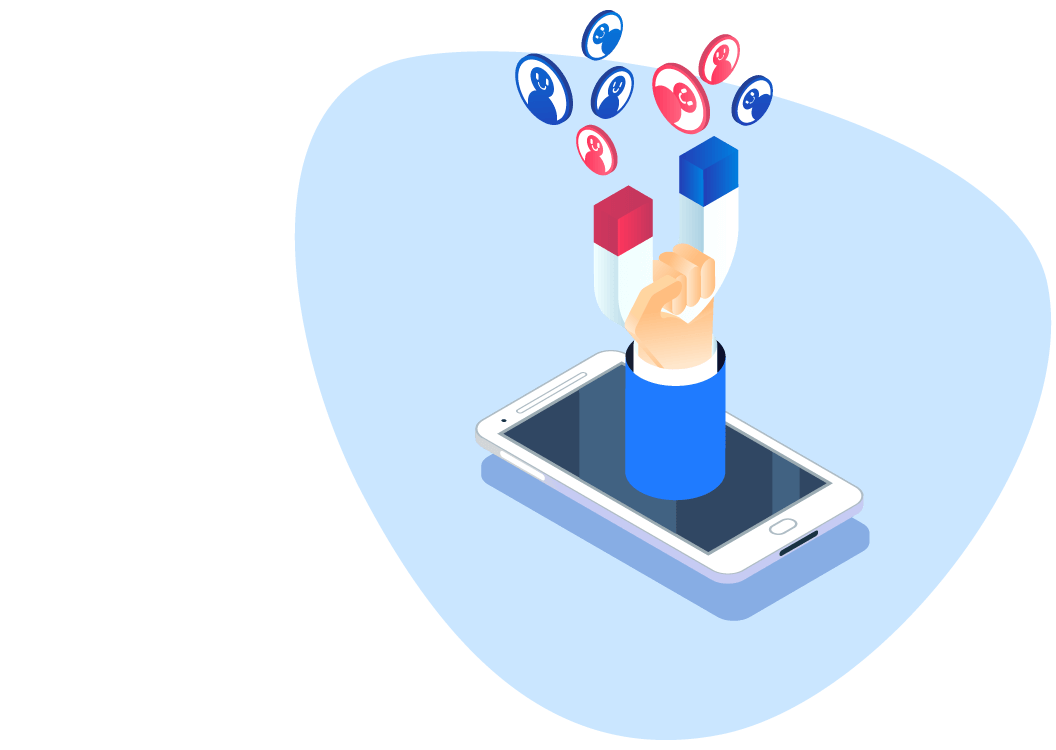 The art of generating business opportunities
Want to know how to generate more qualified leads, reducing the cost per lead and increase your company's business opportunities? We have a team ready to talk to you!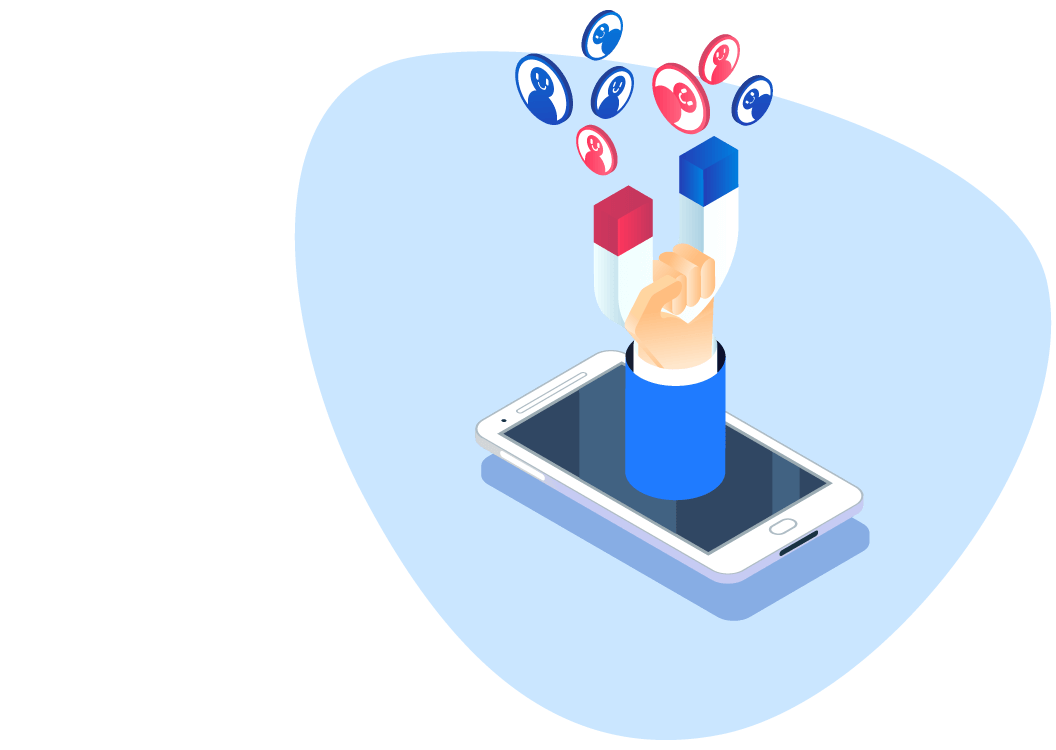 Did you know that when you navigate on the internet, only 3 out of 100 users are prepared to buy? And that an informed client is willing to pay more for their product/service?
On the one hand, there is little point in generating leads, which are not really interested in what your company has to offer. On the other hand, generating bottom funnel's leads implies a huge investment that not all companies can afford.
Lead generation cannot be summed up as a number! It must be based on a solid and well-planned strategy, which may allow reducing the cost of each lead, by generating a positive balance for the company.
With effective nutrition strategies, top of the funnel's leads – which should not be contacted immediately – can become loyal clients and promoters of your brand. They have access to relevant content that solves their need and have gained confidence in the company. This will be translated into more qualified leads and better business opportunities!
Lead | s. f.
Potential client; person who has shown interest in the service/product of a particular company, by providing personal information.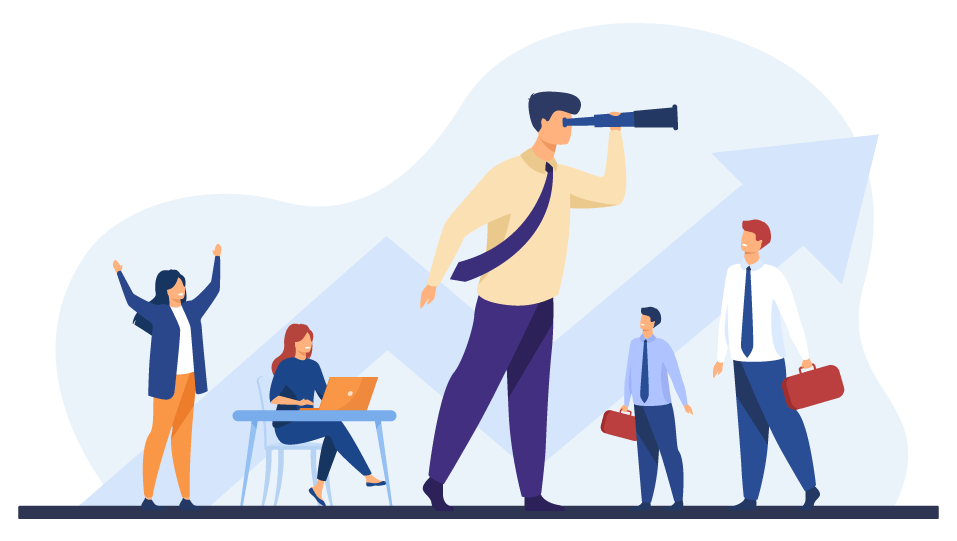 What you want for your business are interested clients, right? A lead is half the way to get it! This is someone who has an interest in your company and who, on his own will, has provided his personal data, either to access more information, participating in a hobby or requesting a phone contact.
From that moment on, your company can start to nurture the relationship with the lead through content, meeting your needs. If you decide to send us an e-mail, you will certainly have a great chance of being well received and of showing that you have what the potential client is looking for!
We believe that leads are generated through the creation of interesting and quality content. We talk about Inbound Marketing, i.e, attracting potential clients rather than reaching them in an intrusive and indiscriminate way.
What does it take to generate a lead?
Offer
Whether it's rich material, a free consultation or a contact promise for additional information, something valuable has to arouse the interest of your visitors. The offer must be clear and relevant, for them to become leads.
Landing Page
Created solely for the purpose of inviting people to receive the offer, the landing page has to convince visitors to provide their personal data. The conversion must be the only way out, to avoid scattering attention.
Form
The conversion of visitors into leads takes place by filling out a form, in which the user shares his personal information as well as other relevant data. Ask as little as possible to keep potential clients away.
CTA
An affirmative call to action, which leads people to action, is fundamental for generating conversions. The bet must fall on a button of contrasting colour and with an attractive copy, creating urgency.
Once these elements are assembled, the basic conditions for generating leads are created. Now, it's time to publish your landing pages. Remember that all channels are useful into promoting your offers, organically or through paid campaigns.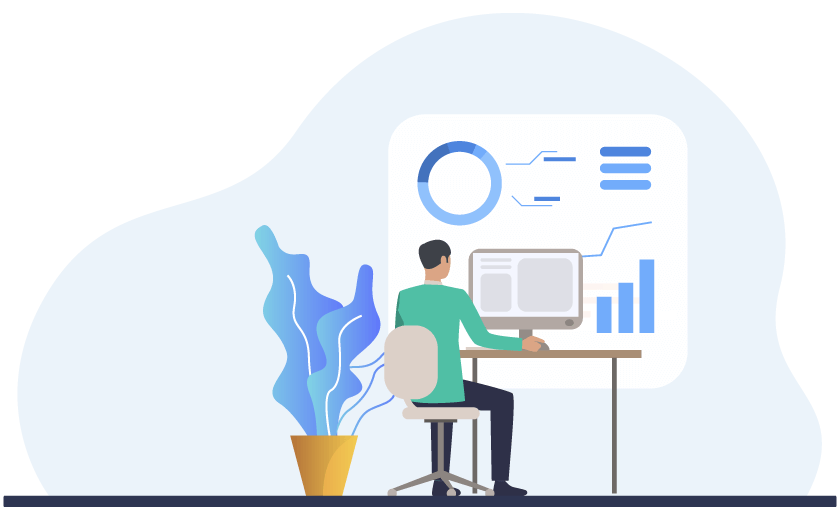 Lead generation without landing pages
A website prepared for Inbound Marketing is an excellent lead generation tool. In order for visitors to advance in the buying journey, the creation of conversion forms is indispensable. These should appear on several pages of the website.
If your company is a training centre, for example, give visitors the possibility to register for workshops using conversion forms, installed on the website. Create an
SEO
-optimized page, in order to attract as many visitors as possible.
Lead generation can also be done, directly, on social networks. On Facebook, lead ads with instant form replace landing pages and allow your company to achieve promising results.
Leads can be more or less advanced in the buying journey. TOFU leads are those at the beginning of the funnel, which means they still have a way to go before you finish shopping. They are less qualified, require less investment from your company and therefore become cheaper.

A lead generation marketing's strategy aims to accompany potential clients, during the decision-making process, through open and personalised communication, helping them to understand what is best for them.
If a lead has downloaded an infographic about professional cameras, the ideal is to start by sending them content about the types of equipment available on the market, the advantages and disadvantages of each one and advice for those who are getting started in photography, for example.
In this way, the potential client will see your company as an expert in the subject, and will gain confidence in the brand. When buying, he will know a lot about the company and will make an informed purchase, generating an enormous satisfaction.
Nurturing is the secret to generate purchasing leads!
Email Marketing is particularly important across the lead nutrition phase. Building an e-mail workflow, meeting the specificities of your contact lists (always segmented) helps to lead people, up until the moment of purchase.
Lead generation cannot only be focused on the funnel's bottom (the 3% that are already ready to buy), as you run the risk that they will not identify with your brand values. And, when it comes to deciding, the only valuable criterion will be the price, which is not always the best characteristic.
Generating cold leads and nourishing them is a fundamental part of creating loyal clients. We must build a qualified and segmented database, for a reduced value, and driving the leads into a qualified sale of greater value.

An informed client is willing to pay more!
At Link&Grow, we develop short-term paid conversion actions, and medium-to-long-term organic conversion actions, aiming to generate great value contacts for your business!
We read touchpoints and use lead tracking and lead scoring strategies, to nurture the relationship with potential clients and help them decide on their products/services, in a relaxed and relevant way.
Want to know how to generate more qualified leads, reducing the cost per lead and increase your company's business opportunities? We have a team ready to talk to you!
I want to generate further leads for my business