5 Reasons for your company to hire a digital marketing agency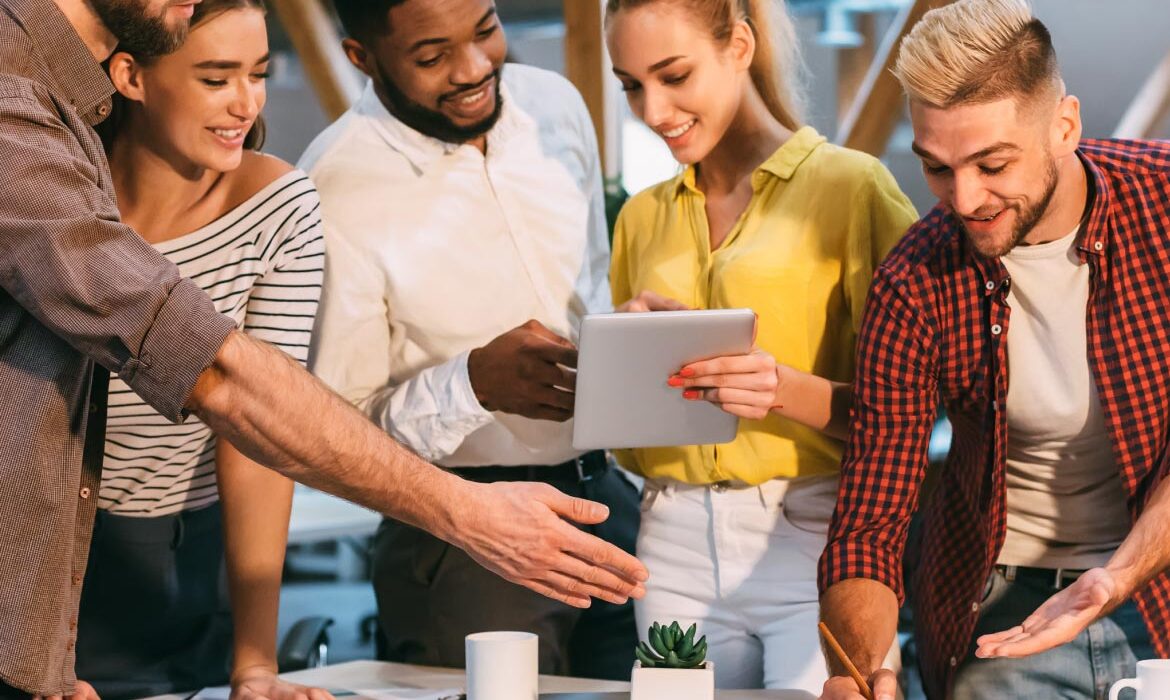 Inside an increasingly competitive market, it is important that your company stands out from the competition. We live in an era where quality is important, but it is no longer enough. Your company needs to attract the audience and earn their trust. How can you do it? Playing your cards right, investing on a good digital marketing agency.
Before making a decision, the customer needs to be guided towards the purchase. Being on the internet is just the starting point. To achieve better results, it is essential to invest in the work of a team of experts.
Why is digital marketing so important for businesses?
Your company can grow exponentially with a strong digital marketing strategy, developed through a lot of research and prior knowledge. From visitor to customer, a good marketing agency creates a specialized sales funnel for your business.
It all starts by offering valuable content that will keep your target audience interested. That way your business will attract not only visitors but mainly leads and customers. After ensuring all the conditions to keep a loyal relationship, it's time to educate your leads and guide them to the purchase.
5 Strengths of a Digital Marketing Agency
Digital marketing agencies have proven reliable results in several business areas, regardless of the company size or location. Take a look at some of the advantages they can offer to your company:
1. Multidisciplinary team dedicated to your business
A digital marketing agency has different teams, each one holding diversified and specialized skills in terms of performance and digital strategy. When you hire an agency, you can count on the expertise of copywriters, designers, web developers, SEO and FB Ads specialists.
Each department is responsible for ensuring that the marketing strategy is applied and results are achieved.
2. Realistic and consistent growth
Whether you are starting a company or your business is already launched in the market, a digital marketing agency will help you boost the results.
A specialized team carries out frequent testing and monitoring. After listening to the interests and concerns of the entrepreneurs and those in charge of the business, the team of experts will draw an action plan with clear goals. At the same time, an effective strategy is outlined, to avoid unvaluable content.
3. Access to innovative practices and technologies
If your company wants to promote your product or service and increase online sales, it is essential for you to integrate a set of marketing technologies.
The agencies are constantly looking for new resources in order to optimize the production and share of digital content. This means that, most of the time, companies don't have to invest in professional program licenses because their agencies already have it, increasing cost-effectiveness.
4. Time saving
Time is precious and in the business world it is even more significant. Having a specialized team dedicated to the digital growth of your company, means that you are investing on a safe solution, without wasting your time.
While delegating this important task in the hands of experts, you can have more time to focus on other tasks.
5. Effective budget management
A great advantage of digital marketing is the ability to measure results and monitoring the behaviour of potential customers. This way it is possible to make strategic adjustments in order to get the highest conversion in each content or campaign.
If your team is not specialized, the data can be easily misinterpreted and it will affect the entire marketing strategy defined for the company.
On the other hand, a digital marketing agency can monitor each lead in detail to convert it into a new customer.
How to find the right digital marketing agency?
Link&Grow is an internationally awarded and certified digital marketing agency, with several years of experience. We have a large portfolio with national and international brands that have chosen us to boost their business online.
Our team is always ready to accept a new challenge, whether is a small, medium or large company. If you want to improve your results, we can help you!
Subscribe to the blog
Follow the news directly in your inbox.
Related Posts